Welcome to
G-Mafia Records
G-MAFIA REMIX
Distribuition
How It's a Remix/Bootleg we don't have the distribution rights from your song. In this case we can't distribute for major platforms or monetize it. We can release it in our Soundlcoud for FREE DOWNLOAD
We don't have contracts for songs we can't monetize. Contract is exclusive for original content or remixes authorized.
One thing that really catches the attention of everyone who knows the G-Mafia is our visual identity.
For a long time we used our traditional 'G' artwork with white background but recently we developed the special releases.
In these releases the artwork is created with more details and movements.
We provide you a full promo package to promote your music before & after be release.
Material you will receive to promote your song
If you are curious to check the diffrence between 'Standard Material ' & 'Special Material' click below
We create during these past 9 years a huge fanbase & parteners to promote your music up there. We can reach 6M followers via our promotion.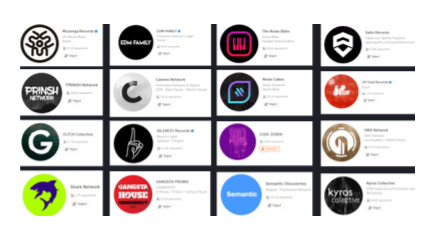 We are pround  to have Hypeddit as a partner in our Donwload Gate Step.
If you don't know what It is I will explain
It's a platforms who guarantee when your song is downloaded the downloader will have to :
–  Follow you on Soundcloud
– Repost your track on Soundcloud
-Favorite your track on Soundcloud
– Type a comment 
This website helps your music get more visibility and you more fans 
Some partners who posts every week songs of G-Mafia Records in their Stories.
It can be your future release there!
We have the right audience to promote your music via mail marketing. Your song directly on DJ's mail.
HOW LONG IT TAKES
TO RELEASE MY MUSIC?
After we receive all we need It will takes 2 to 4 weeks for your music be released
now you know G-MAFIA promotion
It's time to choose your promotional package
ADVANCE
THIS IS OUR POPULAR PROMOTION
Standard Promotional Material Kit

1x Facebook Feed + Story @gmafiarecords

1x Instagram Feed + Story @gmafiarecords

1x Instagram Reel @edm_army_ (220k Followers)
pro
TAKE YOUR MUSIC ANOTHER LEVEL
Special Promotional Material Kit

1x Facebook Feed + Story @gmafiarecords

1x Instagram Feed + Story @gmafiarecords

2 x Times extras in our Stories @gmafiarecords

1x Instagram Reel @edm_army_ (220k Followers)

1x Instagram Story @amantesdeletronico (220k Followers)

Repost for 10M Soundcloud

Song added to our main playlist "Spotlight"

Mail marketing campaign for target audience
IF YOU HAVE ANY QUESTIONS CONTACT US